Arla Foods amba
---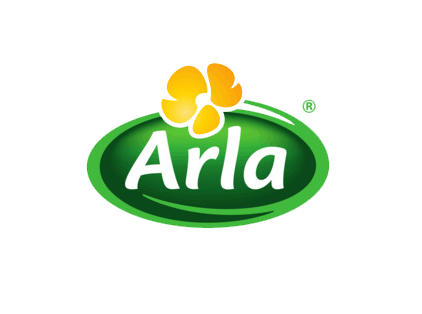 ---
Arla Foods amba is a Swedish-Danish dairy cooperative based in the Aarhus suburb of Viby. Arla is one of the largest dairies in the world and its products are sold in several countries. 
HQC certifies several of their sites including: Arla Foods SA-Tychowo-Poland; Arla Foods UK - Oswestry, Shropshire; Arla Foods amba Birkum Cheese Dairy- Denmark; Arla Foods Amba HOCO- Denmark; Arla Foods AB Kalmar Dairy-Sweden; ARLA FOODS LTD NEWQUAY UK; Arla Foods Deutschland GmbH- Pronsfeld; Arla foods UK, Plc Settle Dairy-Kingdom; Arla foods AB Ostersund-Sweden; Arla Foods AB Vimmerby Dairy-Sweden; Arla Foods AB Visby Dairy-Sweden; Arla foods amba Troldhede-Vidbaek-Denmark.
In Germany, Arla offers various product categories such as cream cheese, hard and semi-hard cheese, spreadable fats or fresh milk products. The Arla corporate brand includes cream cheese and cheese variants, mixed spreads and the organic range; Cheese specialties are represented under the Castello brand. There are also numerous private labels that the group produces for many trading partners. The most well-known manufacturer brands/product brands include Arla Buko, Arla Kærgården and Castello. Internationally, Arla markets its products under Arla, Castello and Lurpak.