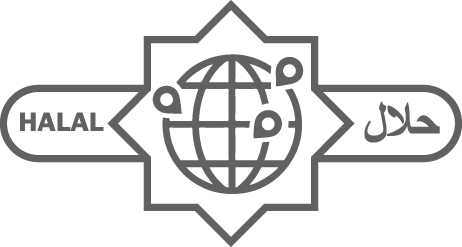 Can a company use a Halal logo on their product wi...
Can a company use a Halal logo on their product wi...
According to the United States Department of Agriculture (USDA), in the Food Safety and Inspection Service: 9 CFR 317.4, if a manufacturer intends to add the word"Halal" to product packaging, the product and facility must be certified by a third party halal certification agency. If the term "Halal" is utilized without the term"Certified", LPDS does not need to approve the label, however, the requirement to be certified by a Halal certifier is not waived. Anytime the term Halal is applied to any product, it is considered as a legal statement which must be verifiable. The product and facility are subject to the terms of the law, and if found to be untrue, penalties and consequences will apply. About how long does it take to get Halal certified? Typically, the full Halal certification process takes anywhere from 1 to 4 weeks from the audit date. Many factors play a role in the time to completion, including, but not limited to the number of products, ingredients, suppliers, the facility size, and the complexity of the production process. One major factor in determining the length of time to getting your establishment approved, and Halal certificate delivered, is the submission of your documents for review. Each establishment is required to submit a list of documents, such as, Sanitation Standard Operating Procedures, halal disclosure statements (Download template here) for raw material manufacturers, and more. Why do I need Halal Certification? Over the past 10 years, halal certified products and services have been in high demand and are upward trending. According to the State of the Global Islamic Economy Report 2018/19 by Thomson Reuters, the halal industry, a $2.4 trillion dollar industry, is expected to surpass $3 Trillion dollars by 2023. With 1/4 of the world?s population as a consumer base, and the wide appeal of the halal cuisine, it's a wonder that this industry hasn't been explored long before now.