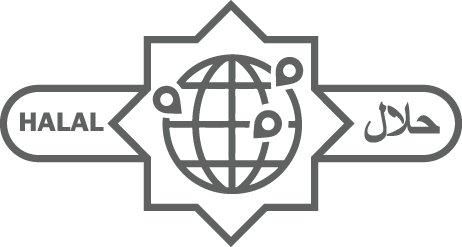 Who can get the Halal Food Certificate?
Who can get the Halal Food Certificate?
The Halal Certificate is a certificate obtained from products prepared in accordance with Islamic provisions. In terms of Halal Certificate, the process starts from the raw material process. All processes, starting from the raw material of the product to the finished product, must comply with the Islamic Halal requirements and consumer requirements in line with the Halal standards of Halal MUI Indonesia, Halal BPJPH Indonesia, Halal JAKIM Malaysia, Halal ESMA UAE, Halal HAK Turkey, Halal MUIS Singapore or Halal SFDE Saudi Arabia and with the origin and the way of manufacture of the ingredients and additives as well as the source of product flow. In addition to this, it is required that the materials and storage conditions used in the packaging of the manufactured products are in compliance with humanitarian requirements and Islamic conditions. Halal Standard can be used and applied by all companies that make production and sell in Turkey and abroad, especially in Muslim countries with Halal accreditation bodies, such as Halal MUI Indonesia, Halal BPJPH Indonesia, Halal JAKIM Malaysia, Halal ESMA UAE, Halal HAK Turkey, Halal MUIS Singapore or Halal SFDE Saudi Arabia. Generally, halal food certificate can be requested for the following related organizations or legal entities. - Companies producing and selling all kinds of food, food additives, food packaging materials, - Hotels and restaurants, - Companies producing and selling personal care products, personal cleaning products, cosmetic products, - Companies producing and selling household and industrial cleaning chemicals and cleaning materials, - Companies producing and selling chemical, pharmaceutical, materials and devices used for health purposes, -Logistic services, garbage collection, waste collection etc. service companies, - Companies producing feed and feed additives, - Companies producing and selling chemical and biochemical products including pesticides and fertilizers, - Companies producing and selling process machines and equipments, - Firms that pack and sell drinking water, -Farms and fishermen. The aforementioned organizations, enterprises or legal entities may request halal food certificates for their products and thus obtain a significant competitive advantage in the growing halal food market. For more information, you can reach our Halal Quality Control expert team from our HQC Europe, HQC France or HQC Germany contact addresses and phone numbers and you can get answers to all your questions. Halal Certificate What are Halal Food Standards? halal-food-standards-nedir.jpg In different religions and beliefs, there may be certain red lines on nutrition. Some religions or beliefs favor a food, while others strictly prohibit it. According to Islamic religion, these concepts are stated as halal and haram. Haram is a food or drink which should not be consumed and should be avoided and represents halal food or beverages which are found suitable. Given the fact that more than one billion Muslims live in the world, 1 requires a standard to inform these people about whether or not the product is halal. You can learn more about Halal, such as Halal Management System, Halal Assurance System and Halal Policy, Halal Control etc in the Halal training course Halal Academy Europe. Besides, the subject of Halal Food is not only in terms of Islamic religion. Before the Qur'an, the concept of halal food existed with the first people. The kosher standards applied by the Jews in high-pitched terms are also in this sense. Halal food has an important place in the Torah. The ?tahirdir? stamp on foodstuffs in Ottoman times meant that there was no harm in consuming these foods. For these reasons, the halal food standard, which was first used in Malaysia, is becoming more common. Halal Food standards are the standards required for the preparation of a product in accordance with religious rules at every stage from farm to consumer table. In other words, Halal Food standards cover the production stages of foodstuffs of animal, vegetable or chemical origin in accordance with religious rules from raw materials, additives, auxiliary substances, components, processing methods, operating conditions and packaging. Apart from pork meat, it is not known exactly whether many additives used in food production are religiously halal. Additives are used to preserve the consistency, nutritional values, flavors and appearances of packaged foods, to keep their shelf life long and to prevent their deterioration. Besides, eating the meat of uncut animals according to religious rules is another problem. As a result of these concerns, believing people believed that new regulations should be made to determine whether the food they consume was religiously appropriate. Halal Food standards have emerged in this way.